Moderators: Butts, Shari, collnarra, the kalakau kid, Forum Moderators
charger
Posts: 777
Joined: Tue Mar 17, 2009 5:37 pm
Location: 1/2 way between the perineum and the scrotum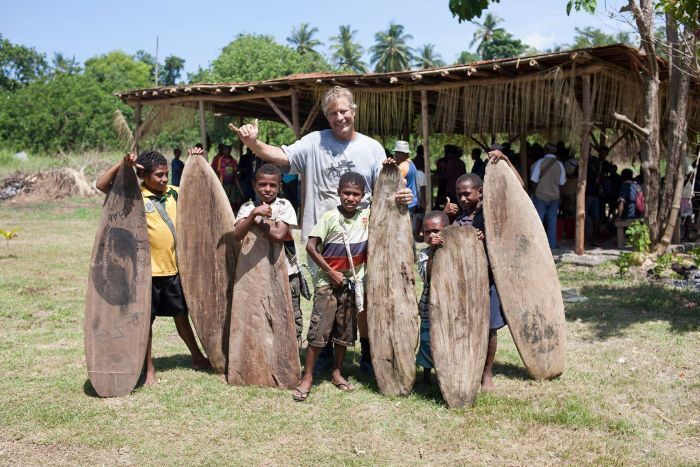 Third one from the left looks pretty rad.
Link to story.
http://www.abc.net.au/news/2015-04-15/p ... ds/6393942
---
---
charger
Posts: 777
Joined: Tue Mar 17, 2009 5:37 pm
Location: 1/2 way between the perineum and the scrotum
---
I've recently been in touch with Andy Abel, President of the Surfing Association of PNG and I'm donating a couple of boards. If others are interested, I can put you in touch.
---
Who is online
Users browsing this forum: No registered users and 3 guests