.... that is VERY helpful , practical info ! .... thanks very much , Al !
It will be interesting to see in the future , with for instance , one of your boards [like josh's] , with a couple of smallish fin boxes and smaller winged keels , set apart , how the difference would be ...not just in weight , but also possibly , in terms of manoevrability , and getting 'into' [? 'fitting' into ?] the wave [?? more easily?] ...only time and further testing will tell eh ?
it would be nice to have another 'el mysteriouso' or your 'vanguard' , already set up with 'inline' fin boxes , eh ?
like so , but with two winged tips on the fins .....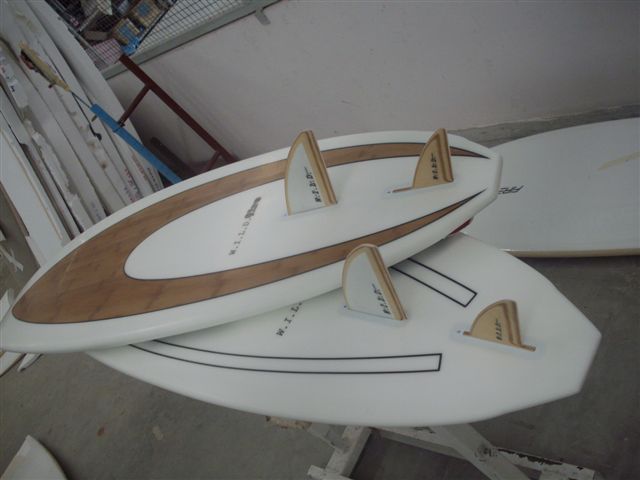 .....then , all Brett would need to do is modify the bases ['? struts"?] , to fit his two winged ones , into finboxes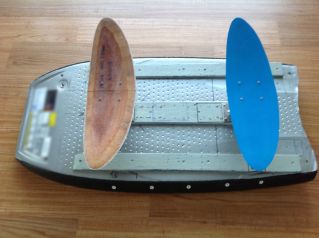 ....or....