Allan Byrne Byrning spears 7' x 21" (if memory serves) x 2&7/8", 6 channel, pipemasters 81 model shaped by Dale Wilson, single fin in as new condition with Sea brand Jim Pollard template fin. Surfed 3 short times with a few waves each time. $650.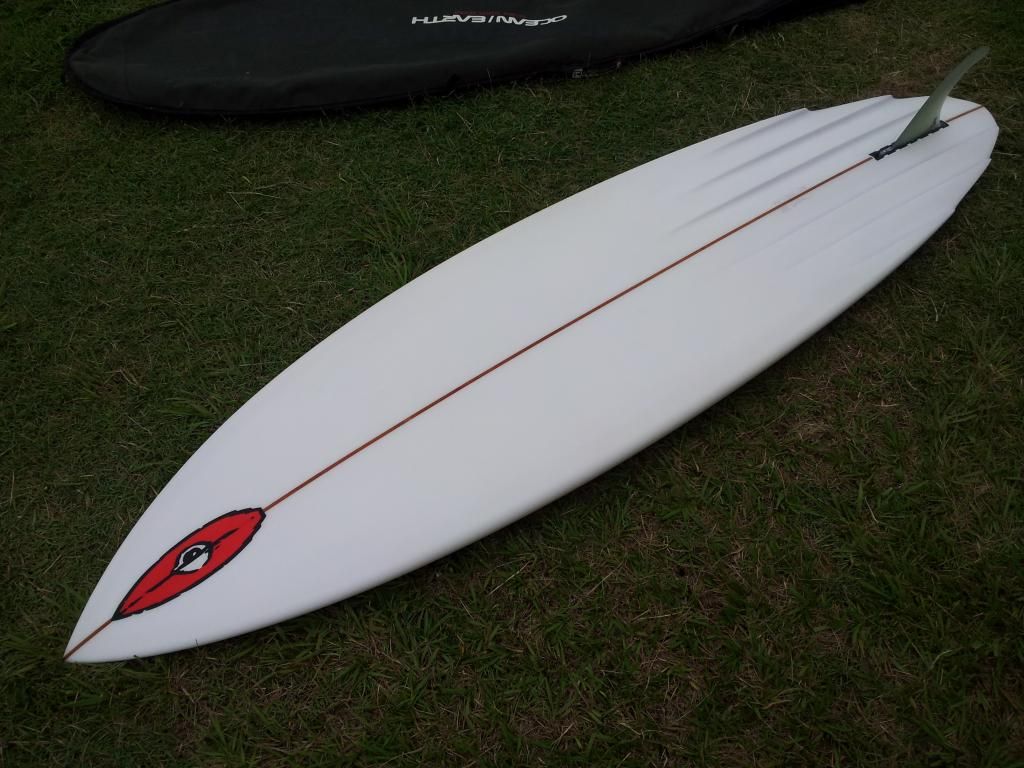 Pics of board are before I surfed it. Still in immacullate condition.
Currently for sale at Beachbeat Alex, Hdlds.
Also there is a Beachbeat Pacer quad fish, 6'3" with beautiful resin tint. Single to double concave bottom and a glide monster.
$450.
Fowler stoker v machine 6'6" on gumtree...$450.
http://www.gumtree.com.au/s-ad/kunda-pa ... 1081092512
Rtm disco 14' sit on top kayak comes with seat and paddle. Really fast through the water and handles flat water and open ocean equally well.
http://www.gumtree.com.au/s-ad/kunda-pa ... 1081093554
Kyrpt Mt5 surfmat $150 with free postage Australia wide.
Have good flippers for size 11 feet for $25 including postage if buying the surf mat.
http://www.gumtree.com.au/s-ad/diddilli ... 1078713817
All for sale as I need to cover costs of spur of the moment motorcycle upgrade which left the wifey less than impressed with my mischevious and fun-filled purchase.