Having fun mucking around with some compsand stuff, thought I'd do a build thread on a board I'm making for Gaz (Gibber).
Stumbled onto the infamous Bert Burger thread on Swaylocks, where he layed bare the basic's of sandwich construction. Got the gears grinding in my head, so I thought I'd have a crack.
This method of construction is quite a bit different to orthodox PU/PE construction, so is a whole new ballgame for me. I basically approached in the rudimentry way that Bert explains it in the thread, coupled with some adjustments I thought would work well with this style of construction. Most of the pro guy's at this, like Speedneedle etc, are rightfully cagey with their advanced methods. I'm guessing I'm heading down some well-worn paths, that may be right or wrong. Feel free to share any constructive criticism.

First step is to cut a foil into the polystyrene core foam, with the aid of a hotwire and some templates.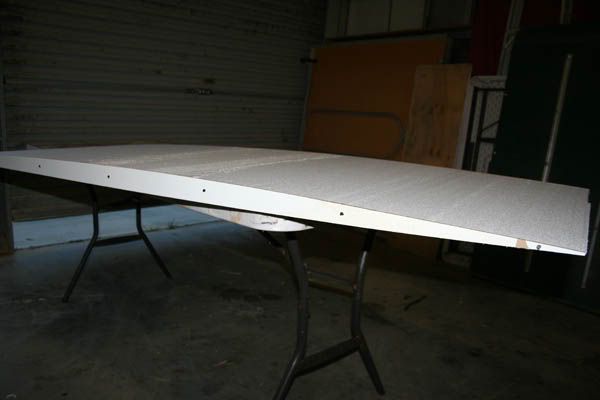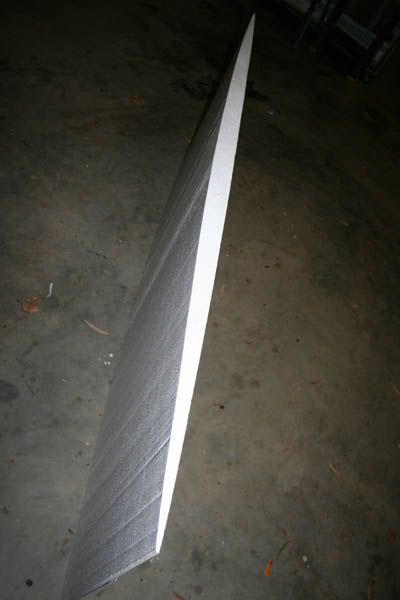 Here is my dodgy hotwire bow' which I plan to upgrade soon.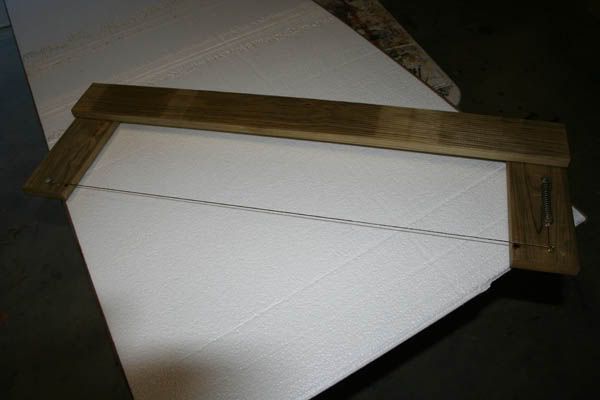 I've cut the foil out of a flat sheet of foam, and will bend the rocker in later. Here is the outline roughed, with approx 3/4" taken off each side to allow for rails to be stuck on later. I agree, it looks weird.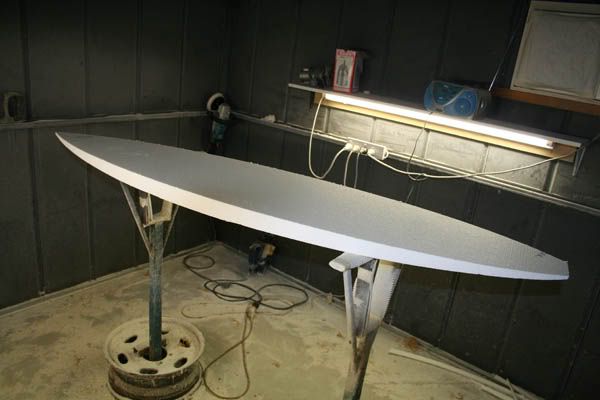 Once it's pushed into the table it starts to look a bit more like a board, and will more-so when some deck roll is added. Sorry about the pic, it's a bit hard to see with it on top of the bag.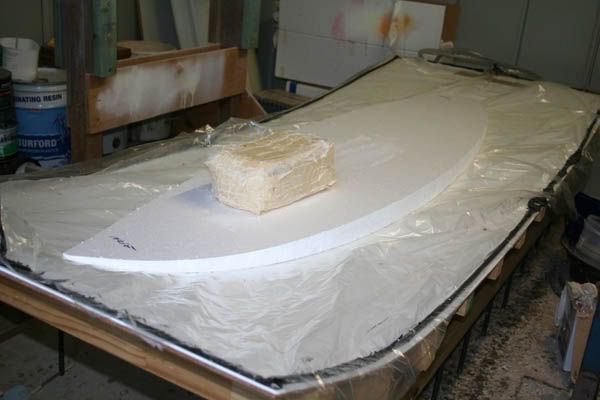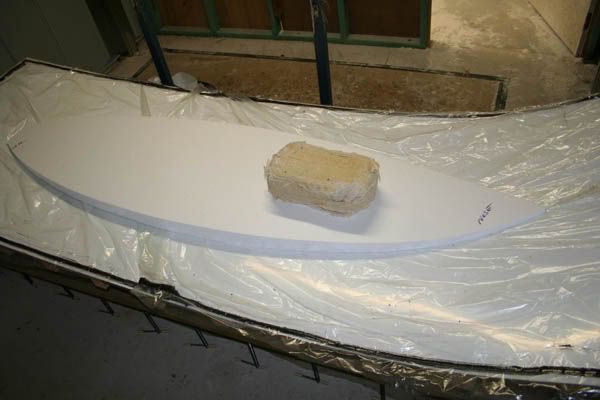 That's all I've got started ATM. Will do my best to get more done and update, but unfortunately surfboard experimentation is currently at the bottom of the priority list.